Cureus February 2023 Newsletter
February 21, 2023 | Newsletter
JOURNAL OF MEDICAL SCIENCE
NEWSLETTER | FEBRUARY 2023
Hi,
Have you seen our redesigned article pages? Our new layout includes a number of exciting features. We've highlighted the improvements below.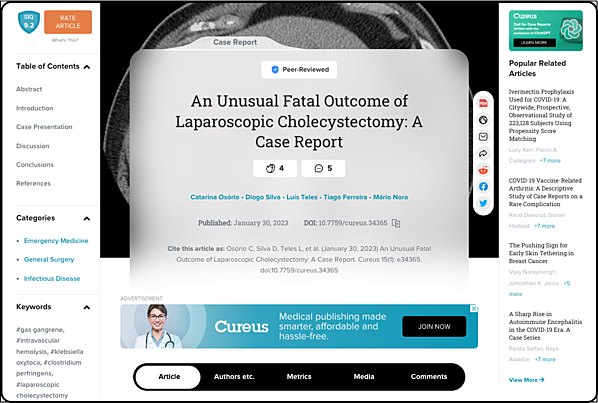 Article banner image sourced from your article's figures
No figures in your article? No problem! We will instead display an attractive image related to your article's category.
 
Highlight and quote text in comments or a tweet
You can now highlight a specific phrase, sentence or paragraph via automatic quote in a tweet or your comment at the bottom of the article, providing helpful context in your discussion with other readers and the authors.
 
New floating toolbar featuring citation tool
The new toolbar enables you to save, share, and cite articles with the click of a button. Options include liking the article, downloading the citation or entire article as a PDF, and sharing it via email, Twitter, Facebook, Reddit, and many other social platforms. Let's make an impact! Citing a Cureus article has never been easier. Download the citation using the toolbar and add it to your preferred citation manager.
Click below to read about additional improvements and enhancements and don't forget to send us your feedback!
LEARN MORE
---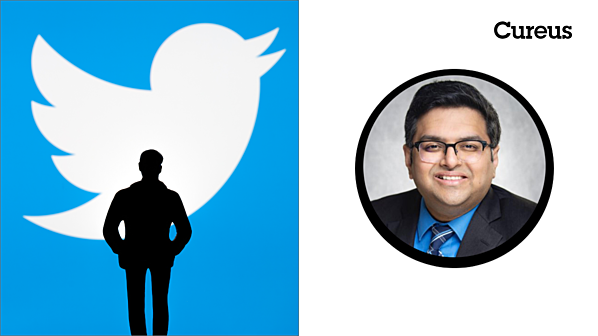 We're delighted to announce our first Cureus author Twitter Takeover. This new initiative allows a selected author to tweet Cureus research and discuss articles in their specialty.
Dr. Prashant Natteru, MBBS, MD (@postdomrhythm) will be taking over our neurology and neurosurgery Twitter account (@CureusNeuro) for the next three months. Are you interested in taking over one of our other specialty-specific Twitter accounts? Email us at [email protected] to apply.
FOLLOW @CUREUSNEURO
---
---
Cureus is here to help authors promote their research within the medical community. Short videos describing your article and findings build buzz and spread awareness of your research.
Submit a 30-second to two-minute "self-portrait-style" video summary of your Cureus article and we'll share your video across our Facebook, YouTube, Twitter, LinkedIn, and Instagram accounts. You do not need your own social media accounts to participate!
LEARN MORE
---
Cureus is dedicated to eliminating the barriers many physicians and researchers face when writing or accessing medical articles and we couldn't do it without your support. We hope you will continue with us on this journey towards a democratic and equitable medical publishing future.
With gratitude,
The Cureus Team