Partnerships
Partnerships
Cureus Partners
Our publishing, technology, advertising, and institutional partners seamlessly integrate with our community publishing platform to deliver a one-of-a-kind experience, empowering authors to share and promote published medical knowledge around the world.
Our publishing, technology, advertising, and institutional partners seamlessly integrate with our community publishing platform to deliver a one-of-a-kind experience, empowering authors to share and promote published medical knowledge around the world.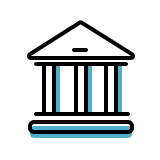 Institutional Partners
Many universities and organizations (including Alabama College of Osteopathic Medicine, Penn State Neurosurgery, Dalhousie Emergency Medicine, Sinai Research Chicago, ACOS, and many more) have created Academic Channels through Cureus to provide publication plans to their clinicians, researchers, faculty and students.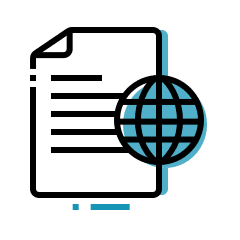 Publishing Partners

Creative Commons (CC) is a nonprofit organization that enables the sharing and use of creativity and knowledge through free legal tools. We use CC BY, CC BY-NC, or CC0 licensing on all Cureus articles. (See each article for the exact license version used.) This means authors retain their copyright, while at the same time others can freely copy & reuse the articles without needing to ask further permission. If a publisher asks you to sign over your copyright then it becomes difficult, expensive, or impossible for others to access your research.
Cureus is indexed in PubMed, a free search engine accessing primarily the MEDLINE database of references and abstracts on life sciences and biomedical topics. The United States National Library of Medicine at the National Institutes of Health maintains the database as part of the Entrez system of information retrieval.

Cureus is archived in PubMed Central, a free digital repository that archives open access full-text scholarly articles that have been published in biomedical and life sciences journals. As one of the major research databases developed by the National Center for Biotechnology Information, PubMed Central is more than a document repository.

Established in 1995, WAME (pronounced "whammy") is a 501(c)(3) nonprofit voluntary association of editors of peer-reviewed medical journals from countries throughout the world who seek to foster international cooperation among and education of medical journal editors. Cureus joined WAME in 2021. WAME has more than 1,830 members representing more than 1,000 journals from 92 countries (as of July 27, 2017).

Cureus employs the use of ORCID. ORCID provides a persistent digital identifier (an ORCID iD) that you own and control, and that distinguishes you from every other researcher. The ORCID is a nonproprietary alphanumeric code to uniquely identify authors and contributors of scholarly communication as well as ORCID's website and services to look up authors and their bibliographic output. We encourage our users to include their ORCID in their author profile.

Cureus is a signatory of The San Francisco Declaration on Research Assessment (DORA). DORA intends to halt the practice of correlating the journal impact factor to the merits of a specific scientist's contributions. Also according to this statement, this practice creates biases and inaccuracies when appraising scientific research.
Cureus is indexed in Web of Science. Web of Science is a website that provides subscription-based access to multiple databases that provide comprehensive citation data for many different academic disciplines. It was originally produced by the Institute for Scientific Information and is currently maintained by Clarivate Analytics.

All articles submitted to Cureus are checked for plagiarism and that they adhere to quality standards.
Crossref is the official DOI® link registration agency for scholarly and professional publications. Cureus is a member of Crossref and we coin all peer-reviewed article DOIs through them. The DOI links ensure that there are persistent identifiers to articles published with us.

LaTeX is a high-quality typesetting system; it includes features designed for the production of technical and scientific documentation. LaTeX is the de facto standard for the communication and publication of scientific documents. LaTeX is available as free software.

Publons works with reviewers, publishers, universities, and funding agencies to turn peer review into a measurable research output. By registering themselves on the Publons site, individuals are able to add information about reviews they have conducted across different journals or publishers, and in this way build up a comprehensive record of their contribution to the scholarly publication process.

Cureus is indexed in Google Scholar, a freely accessible web search engine that indexes the full text or metadata of scholarly literature across an array of publishing formats and disciplines.

Center for Open Science was established with a mission to "increase openness, integrity, and reproducibility of scientific research." Transparency and Openness Promotion (TOP) Guidelines. The "TOP" guidelines aim to promote an open research culture. Journals are evaluated based on the degree to which they comply with the TOP Guidelines. This TOP Factor is a metric that reports the steps that a journal is taking to implement open science practices, practices that are based on the core principles of the scientific community. It is an alternative way to assess journal qualities, and is an improvement over traditional metrics that measure mean citation rates.

The name Scilit uses components of the words "scientific" and "literature". This database of scholarly works is developed and maintained by the open access publisher MDPI. Scilit is a comprehensive, free database for scientists using a new method to collate data and indexing scientific material. Our crawlers extract the latest data from CrossRef and PubMed on a daily basis. This means that newly published articles are added to Scilit immediately.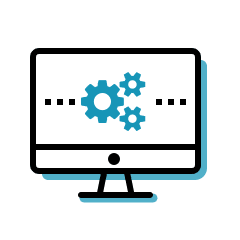 Tech Partners

Cureus uses Amplitude, a product analytics platform, to help discover how to better serve our user base, make improvements, and grow the Cureus community. Amplitude helps businesses track visitors with the help of collaborative analytics. The platform uses behavioral reports to understand users' interactions with products and provides insights to accelerate work on a real-time basis.

Cureus uses Sendgrid to send our email digests and marketing campaigns. Sendgrid is an email service trusted by developers and marketers for time-savings, scalability, and delivery expertise.

Cureus uses Amazon Web Services (AWS) for on-demand cloud computing and storage.

The Cureus marketing team uses Google Analytics, a web analytics service offered by Google that tracks and reports website traffic. Google Analytics allows us to understand where our traffic comes from and who our user base is.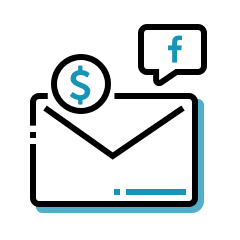 Advertising and Marketing Partnerships

Cureus partners with ad exchange Doceree to ensure that we display advertisements that are relevant to the medical community.

The Everyday Health Group (EHG) is a recognized leader in patient and provider education and services attracting an engaged audience of over 60 million health consumers and over 890,000 practicing U.S. physicians and clinicians. The Everyday Health mission is to drive better clinical and health outcomes through decision-making informed by highly relevant information, data, and analytics. Everyday Health empowers healthcare providers, consumers, and payers with trusted content and services delivered through Everyday Health Group's world-class brands.

Klaviyo is a marketing automation platform that helps create targeted, personalized email and advertising campaigns by integrating with Cureus's website and other marketing tools. It collects and analyzes data from these sources to provide insights into user behavior and market trends. These insights can be used to segment users, automate email follow-ups, and more.