Academic Council
The Cureus Academic Council
Formed to ensure that Cureus aspires to the highest academic standards, our Academic Council assists Cureus in changing the medical publishing industry by leveraging its members' broad-ranging experience and formidable understanding of the medical and scientific research communities.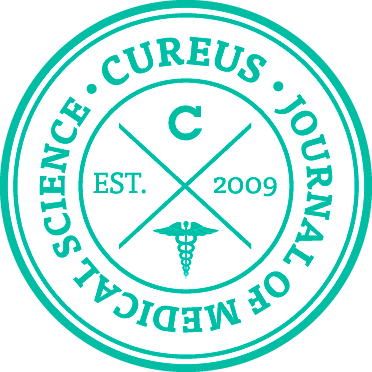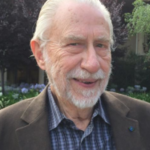 George Lundberg
Executive Advisor
Dr. George D. Lundberg has served as an Executive Advisor at Cureus since the journal's inception, providing valuable advice and input on a variety of editorial matters. In addition to his work with Cureus, Dr. Lundberg serves as Editor-at-Large at Medscape and Editor-in-Chief at Cancer Commons, as President and Chair of the Board of Directors of The Lundberg Institute, and as a clinical professor of pathology at Northwestern University. Dr. Lundberg has more than 30 years' combined experience as Editor-in-Chief of JAMA (Journal of the American Medical Association), the 10 AMA specialty journals, AM News, Medscape, The Medscape Journal of Medicine, eMedicine from WebMD, and MedPage Today from Everyday Health. He was called a medical Internet "pioneer" in 1995. A frequent lecturer and radio and television guest, and a member of the Institute of Medicine of the National Academies, the Industry Standard dubbed Dr. Lundberg "Online Healthcare's Medicine Man" in 2000.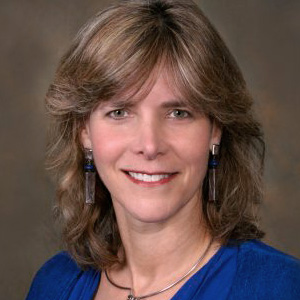 Laura Esserman
Professor of Surgery & Radiology and Director of Carol Franc Buck Breast Care Center, UCSF
Dr. Laura Esserman, M.D., M.B.A is a surgeon and breast cancer oncology specialist practicing at the UCSF Carol Franc Buck Breast Care Center where she has also held the position of Director since 1996. She co-leads the Breast Oncology Program, the largest of the UCSF Helen Diller Comprehensive Cancer Center's multidisciplinary programs. The program is comprised of 69 faculty members who represent 16 academic specialties and is internationally recognized and well-established with major initiatives in epidemiology, genetics, biology, therapeutics, and clinical cancer care. She is a professor of Surgery & Radiology at UCSF and Associate Director of the UCSF Helen Diller Family Comprehensive Cancer Center where she founded the program in Translational Informatics. As part of this program, her research has focused on bioinformatics, medical and clinical informatics, systems integration, and clinical care delivery. She has worked at UCSF to develop interdisciplinary teams of clinicians and researchers to bring the best care to patients and find the best platform to integrate translational research and improve the delivery of breast cancer care.
In 2005, she received the NCI SPORE Investigator of the Year Award, an internationally recognized honor and designation. She is the Principle Investigator of the I-SPY TRIAL program, a multi-site neoadjuvant clinical trial that has evolved into a model for translational research and innovation in clinical trial design. Dr. Esserman has recently launched a University of California-wide breast cancer initiative called the Athena Breast Health Network, a project designed to follow 400,000 women from screening through treatment and outcomes, incorporating the latest in molecular testing and web-based tools into the course of care. Dr. Esserman is nationally and internationally known as a leader in the field of breast cancer and has published over 150 articles in peer-reviewed journals covering all aspects of breast health including information systems, immunology, decision making, health policy and the use of imaging. She speaks extensively at public and private forums within the U.S. and internationally.
Overall, Dr. Esserman's research and writing tends to focus on the goal of giving patients better access to accurate information so that they can become partners in their health care. She is a member of President Obama's Council of Advisors on Science and Technology (PCAST) Working Group on Advancing Innovation in Drug Development and Evaluation, which is studying how the federal government can best support science-based innovation in the process of drug development and regulatory evaluation. Dr. Esserman received her Bachelor's degree in History of Science from Harvard University and completed her M.D. at Stanford University. She completed her surgery residency and oncology fellowship at Stanford University Medical Center. After her training, she joined the faculty at Stanford and received a Hartford fellowship to attend Stanford Business School where she received her M.B.A. in 1993. She then joined the faculty at the University of California, San Francisco.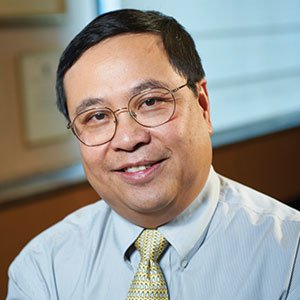 Yuman Fong
Chair of Department of Surgery, City of Hope Medical Center
A pioneer both in the operating room and in the laboratory, Yuman Fong, M.D., The Sangiacomo Family Chair in Surgical Oncology and chair of the City of Hope Department of Surgery is an internationally recognized expert in cancer of the liver, pancreas, gallbladder and bile ducts. He has led the research effort to employ genetically modified viruses to destroy cancer cells. Dr. Fong joined City of Hope in 2014 after more than two decades at the renowned Memorial Sloan-Kettering Cancer Center in New York City. Dr. Fong is both author and innovator: He has developed many new surgical techniques and instruments and written and edited hundreds of scholarly articles as well as nearly a dozen textbooks.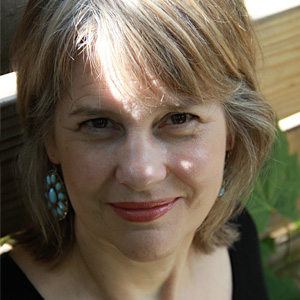 Sarah Greene
President and CEO, Rapid Science
Sarah Greene is a biologist and new media entrepreneur known for disrupting scholarly publishing and developing high-quality content primarily for the research community. Her most prominent role as a publisher has been to develop tools and processes that permit continual updating of the evidence base of biomedical content, bringing to audiences the cutting edge of research backed by expert opinion. Her projects have also focused on communicating at the boundaries of specialty science to promote an interdisciplinary and cultural perspective.
Ms. Greene is currently President and CEO of the not-for-profit startup Rapid Science, whose mission is to promote, publish, disseminate and reward collaborative science; she has enlisted world-renowned researchers and clinicians to help realize this vision. Prior to the founding of Rapid Science in early 2014, Ms. Greene served as Executive Director of Cancer Commons in Palo Alto, where she developed online communities, content, and apps for researchers and patients, connecting the lab, the clinic and the patient's experience. Previous to that she was Editor-in-Chief of The Scientist magazine and its parent, Faculty of 1000, a post-publication peer review service in London that enlists the expert opinions of over 10,000 biomedical researchers worldwide to rate and review the top evidence in their specialties.
Over the years Ms. Greene has founded three successful startups acquired by John Wiley & Sons (the Current Protocols series), Elsevier (HMS Beagle web magazine with its parent BioMedNet), and Thomson Health (Praxis Press' Best Practice of Medicine and accompanying patient guide, and the award-winning Praxis Post magazine of medicine and culture). She was a co-founder of the Society for Participatory Medicine and managing editor of its Journal of Participatory Medicine. Ms. Greene has also developed world-class websites with original features and content for the New York Academy of Sciences and the New York Times-Health, and was chief content officer at Keas, Inc.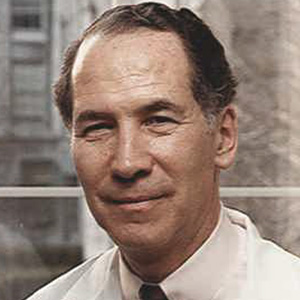 Samuel Hellman
A.N. Pritzker Distinguished Service Professor, Dept of Radiation and Cellular Oncology, University of Chicago
Dr. Hellman served as Dean and A. N. Pritzker Professor of the Division of Biological Sciences and the Pritzker School of Medicine and Vice President for the Medical Center from July 1988 to June 1993. He was Physician-in-Chief of the Memorial Sloan Kettering Hospital for Cancer and Allied Diseases from 1983 to 1988. During this time he also held the Benno C. Schmidt Chair in Clinical Oncology at Memorial Sloan-Kettering Cancer Center. In addition, Dr. Hellman was Professor of Radiation Oncology at Cornell University Medical College from 1984 to 1988.
Before joining Sloan-Kettering, Dr. Hellman served as Chairman of the Department of Radiation Therapy at the Harvard Medical School where he was the Alvin T. and Viola D. Fuller American Cancer Society Professor. He was Director of the Joint Center for Radiation Therapy at the Harvard Medical School. During this time he also served as chief of radiation therapy at a number of major hospitals in Boston.
Dr. Hellman has been active in both clinical and laboratory investigation, and has been involved in studies of breast cancer, prostate cancer and lymphoma. He is the author or co-author of some 262 scientific articles in his field and co-editor of the standard textbook on cancer, Cancer: Principles and Practice of Oncology. He also serves as co-editor of The Cancer Journal from Scientific American.
Dr. Hellman served as Chairman of the Board of Allegheny College (1987-1993), where he received his B.S. degree Magna Cum Laude in 1955. He is a Fellow of the Institute of Medicine of the National Academy of Sciences and a Fellow of the American Association for the Advancement of Science. Dr. Hellman is also a member of the Board of Directors of Varian Associates, Inc., and of the Board of Trustees and the Executive Committee of The Brookings Institution.
Dr. Hellman has participated in the work of a number of prestigious committees throughout his 40-year career, while earning a reputation as one of the nation's leading cancer researchers and educator. He was a member of the Scientific Advisory Board at St. Jude Children's Research Hospital and the Board of Directors for the American Society of Therapeutic Radiologists. Dr. Hellman has also served as Chairman for the Board of Scientific Counselors, Division of Cancer Treatment, National Cancer Institute, Chairman for the Board of Directors for the American Society for Therapeutic Radiology and Oncology and on the Board of Governors for Agronne National Laboratory. He currently serves as a member of the Scientific Advisory Committee of Ludwig Institute for Cancer Research.
Dr. Hellman has been widely recognized with numerous honors and awards, including: the 1980 Richard and Hinda Rosenthal Foundation Award for Clinical Research of the American Association of Cancer Research, the Award for Outstanding Contributions to Cancer Care from the Association of Community Cancer Centers, an honorary Doctor of Science degree from Allegheny College and from the State University of New York Health Sciences at Syracuse (SUNY) and the David A. Karnofsky Award for the American Society of Clinical Oncology.
He is also an honorary Member of the Canadian Association of Radiologists and the recipient of both the Medal of the City of Paris and Medal of the University of Helsinki. Dr. Hellman has served as President of both the American Society for Therapeutic Radiology and Oncology and the American Society of Clinical Oncology. He is the recipient of the Gold Medals of the American Society of Therapeutic Radiology and Oncology and the del Regato Foundation. Dr. Hellman is also the recipient of the American Society of Therapeutic Radiology and Oncology Centennial Hartman Orator Medal and the Claudius Regaud Medal of the European Society for Therapeutic Radiology and Oncology.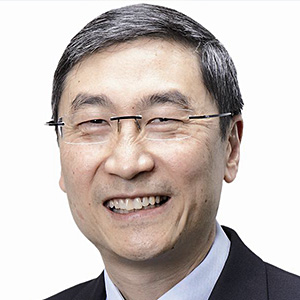 John Eu-Li Wong
Vice Provost (Academic Medicine) National University of Singapore
Professor John Wong Eu Li, an Isabel Chan Professor in Medical Sciences, is Vice Provost (Academic Medicine) of the National University of Singapore (NUS). He is also the Deputy Chief Executive of the National University Health System (NUHS) and Director of the National University Cancer Institute, Singapore (NCIS).
A medical oncologist-hematologist by training, Professor Wong obtained his MBBS from NUS and did his residency and fellowship at the New York Hospital-Cornell Medical Center and Memorial Sloan-Kettering Cancer Center.
Professor Wong is actively involved in the development of Biomedical Sciences as a key pillar of Singapore's economy, as well as the development of Singapore's first academic health system linking the National University Hospital and the National University of Singapore's medical, public health, dental and nursing schools under one unified governance.
Professor Wong sits on the Board of Directors of the Hastings Center, and represents Singapore in the M8 Alliance of Academic Health Centers and the Association of Academic Health Centers – International. He jointly founded the Cancer Therapeutics Research Group, a multi-national consortium of nine academic institutions, and has served as a member of the International Education Council for Molecular Targeted Therapy for Cancer, the American Society of Clinical Oncology International Affairs Committee and the International Oncology Foundation Advisory Board.
Professor Wong's research interests are in the development of new drugs, new treatment strategies and differences between Asian and Caucasian cancers.
He was awarded the Public Administration Medal (Silver) in 2005 and the National Outstanding Clinician Award in 2009 in recognition of his contributions to medicine and clinical research. He also received the SASS Foundation award in 2010 in recognition of his outstanding contributions in advancing the field of Hematology Oncology. Professor Wong is a frequently invited speaker on academic medicine at international meetings such as the AAHC International Forum, the World Health Summit and the Annual World Health Care Congress Europe.