Cureus October 2022 Newsletter
November 04, 2022 | Newsletter
JOURNAL OF MEDICAL SCIENCE
NEWSLETTER | OCTOBER 2022
Hi,
Have you visited our Author Guide lately? If not, we want you to know that we've made some changes to our submission policies regarding COVID-19 editorials and survey or questionnaire-based studies. In short, we are now accepting these submissions provided they are scientifically credible and relevant.
Submitting authors can now download and share a PDF of their approved article with co-authors prior to publication. Just preview the approved article and click the floating PDF button. We'll email you the article and you can forward it to your co-authors for review prior to publishing!

It takes a village to publish thousands of peer-reviewed articles each year and we're highlighting those that make it possible on our new Partnerships page. By partnering with organization in academia, publishing, technology and advertising, Cureus continues to provide a fast, efficient and hassle-free publishing experience for authors around the world.
VIEW CUREUS PARTNERS
---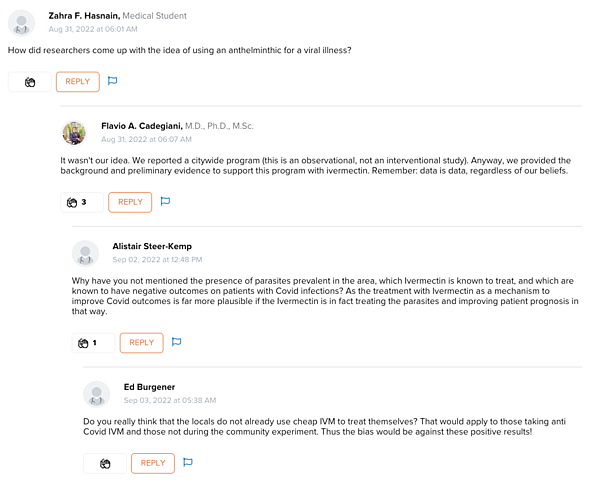 Did you know that each article published in Cureus has a dedicated section for community discussion? Article comments are emailed directly to the corresponding author who is prompted to reply. We believe that every article we publish is worthy of a healthy discussion. Questions? Concerns? Cureus does not publish letters to the editor so this is your opportunity to engage with the journal audience, authors and editors. The Discussion section on the Cureus homepage displays four active discussions. Leave a comment and get the conversation started!
---
Last Call for Submissions
The Clinical & Public Health Implications of Abortion Bans and Restrictions
While the United Stated Supreme Court decision to overturn Roe v. Wade prompted this call for articles, we understand that abortion access and reproductive rights are a global topic affecting people all over the world.
Editors will consider original articles, review articles, editorials, case reports, and "autobiographical case reports." Please add the keyword "abortion" to your submission to be included in the email campaign and newsroom page. The deadline for submissions is October 31st, 2022!
SUBMIT YOUR ARTICLE
---
Current Call for Submissions!
Porn Addiction: Legitimate or Imaginary Behavioral Disorder?
There is a scarcity of research about "porn addiction." Is such behavior merely a variation of human sexuality or is it a pathological compulsive addiction with far-ranging effects on psychological well being?1 For years mental health professionals and researchers have debated what constitutes hypersexual disorders and rightful inclusion in the DSM.2,3
In light of the above, Cureus is calling for scientific articles that broadly relate to the field of pornography and its potential behavioral manifestations.
LEARN MORE
---
Cureus is built and sustained by a diverse group of healthcare professionals who recognize the value of an inclusive approach to academic publishing. Thank you for joining us on our journey as we realize our goal of eliminating barriers to the generation and dissemination of medical knowledge.
Sincerely,
The Cureus Team