Cureus June 2022 Newsletter
June 17, 2022 | Newsletter
JOURNAL OF MEDICAL SCIENCE
NEWSLETTER | JUNE 2022
Hi,
We're back with the June 2022 installment of the Cureus newsletter. Whether you're here to publish, peer review, or read the latest medical research, we're glad you're part of our community.
Are you looking for your reviewer certification letter? We've recently tweaked the timing of review acknowledgments. Thank you letters are now sent later in the process, when the article has been either published or rejected. Rest assured, your letter will be available for download from your dashboard when the article has been processed one way or the other.
Don't forget that Cureus peer review is now supported on smartphone and tablet devices! Simply highlight the text and tap the "Annotate" button to enter your comment. When finished, tap the "Submit Review" button to view the reviewer questionnaire where you will be prompted to answer a few questions regarding the article.
Got a question? We've got answers! We get plenty of questions asking what goes on behind the scenes at Cureus and we've updated our FAQ page to address those burning questions. Read about our team, policies, and more here.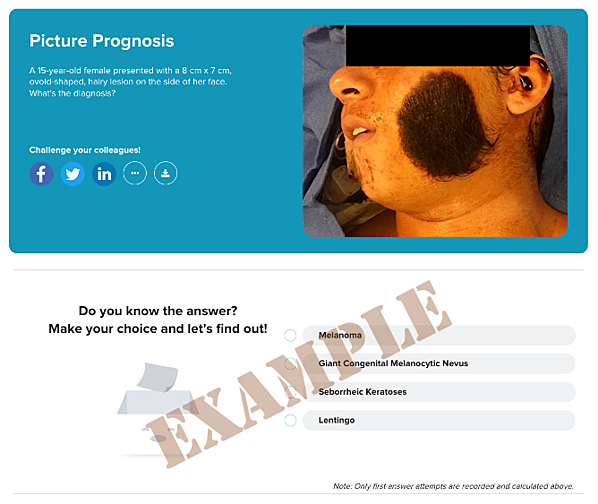 Test your knowledge with our latest homepage feature, Picture Prognosis. Take the quiz and challenge your colleagues via social media or email! A new Picture Prognosis challenge will be available every Monday.
MAKE YOUR PICTURE PROGNOSIS
---

We are pleased to introduce three new additions to our growing library of academic channels:
Annals of Health Innovation (AHI)
The Annals of Health Innovation (AHI) was formed in 2022 to create a hub for research that pushes the boundaries of healthcare. Areas of research interest include, but are not limited to, the use of technological innovation in healthcare, whether in the form of digital therapeutics, telemedicine, mobile health interventions, blockchain, AI or other such technological advances.
Jawaharlal Nehru Medical College (JNMC)
The JNMC channel is affiliated with Jawaharlal Nehru Medical College, whose mission is to deliver comprehensive healthcare to the rural population of the Wardha district of central India through available, accessible, safe and effective medical services - a collaborative effort with local, regional and national communities. Jawaharlal Nehru Medical College has had more than 1,000 articles indexed in PubMed, Scopus, and Web of Science in the last five years.
DMIMS School of Epidemiology and Public Health
Datta Meghe Institute of Medical Sciences established the School of Epidemiology and Public Health with the vision to develop and run globally competitive and practice-based programs with a focus on epidemiology and public health. One of the key determinants for improvement in community health is the worth and preparedness of the public health workforce, which in turn, depends on the relevance and quality of its education and training. The school intends to prepare leaders in epidemiology, public health science, and practice.
---
Deadline extended: psychoactive drug therapy call for submissions
Cureus is calling for submissions related to psychoactive therapeutic drug treatments. Relevant original articles, case reports, review articles, and technical reports will be featured on a devoted Therapeutic Psychoactive Drug Treatments page and email campaign. Examples of psychoactive drugs include (but are not limited to) psilocybin, MDMA, LSD, DMT, and cannabinoids.
The new submission deadline is June 30th, 2022​​​!
LEARN MORE
---
And don't forget that we are still looking for submissions related to mental health awareness! Millions of people all over the world face the reality of living with a mental illness, and Cureus is calling for submissions that relate to or address mental health concerns. We hope this initiative will help raise awareness and prompt discussion about mental health.
The deadline for submissions is July 31st, 2022.
LEARN MORE
---
Our growing community of authors, reviewers and readers speaks volumes to the need for efficient Open Access publishing. Cureus is built and sustained by a diverse group of healthcare professionals who recognize the value of an inclusive approach to academic publishing. Thank you for joining us on our journey as we realize our goal of eliminating barriers to the generation and dissemination of medical knowledge.
With gratitude,
The Cureus Team