Cureus September 2021 Newsletter
September 13, 2021 | Newsletter
JOURNAL OF MEDICAL SCIENCE
NEWSLETTER | SEPTEMBER 2021
Hi,
We'd like to thank all of the authors who participated in our "Brain Awareness" call for submissions that kicked off in June during Alzheimer's & Brain Awareness Month. Stay on the lookout for new calls for article submissions on major clinical topics.
VIEW BRAIN AWARENESS ARTICLES
---
Setting your email preferences has never been so easy or customizable. You can subscribe to the Cureus U specialty digests of your choice to receive a curated selection of our top articles in your areas of interest - choose from over 20 specialties! You never know what might inspire your own research! You can also subscribe to our "Most Popular" digests to receive regularly scheduled emails highlighting our most read articles. This is a great way to stay current on trending topics in the medical community.
EMAIL PREFERENCES
---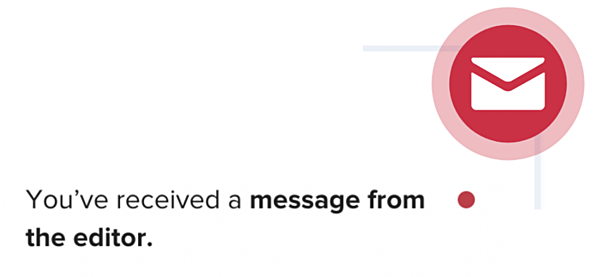 Cureus believes that open communication, transparency, and straightforward submission process tools are all key to our success as a journal. That's why we've added a notification for editor emails to the author dashboard. Alerts will be visible on your dashboard when you have a new email from a Cureus editor. You can read the message directly from your dashboard or check your email inbox!
---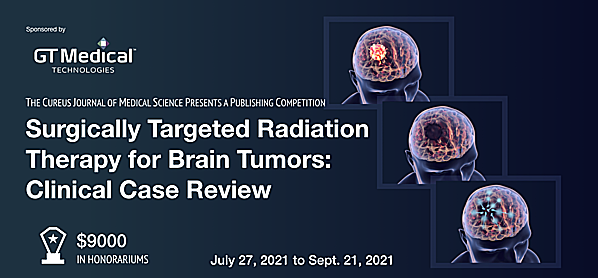 Reminder: our current publishing competition deadline is September 21st!
We are seeking case reports and case series that explore and document clinical results for surgically targeted radiation of brain tumors to encourage continued research and knowledge sharing of recent advances in this emerging field of brain tumor treatment.
Three monetary honorariums ($3,000 USD each) will be awarded to the highest-rated case report in each histology: glioma, meningioma, and brain metastases. Article ratings are determined via SIQ, Cureus' unique crowdsourced, post-publication peer-review process, where the community-at-large rates each article's clinical importance and presentation quality.
Key dates: 
Tuesday, September 21 – Submission deadline @ 5:00 pm ET 
Tuesday, November 16 – SIQ scoring deadline @ 5:00 pm ET
Thursday, November 18 – Winning articles announced
VIEW COMPETITION
---
As Cureus continues to expand our social media presence, we have launched a new initiative encouraging authors to submit short video abstract summaries of their Cureus articles that we can share across our social media platforms. These descriptive videos help foster conversation and drive readers to your research. You can find examples of video abstract summaries here and here. To learn more about how to submit your own video abstract, email us at [email protected]. We hope you'll join our social groups on Facebook and LinkedIn and remember to tag #Cureus when tweeting your research so we can retweet your work.
CONNECT ON TWITTER
---
Cureus is dedicated to reducing the barriers many physicians and researchers face when writing or accessing medical articles and we couldn't do it without your support. We hope you will continue with us on this journey towards a democratic and equitable medical publishing future.
- The Cureus Team