Social Boost increases article reads through targeted promotion
Build your reputation

Increase article citations

Ensure your research is being built upon
Try it now
WHAT IS A "SOCIAL BOOST"
You've worked hard to produce quality research. Let us help you promote it. Articles that Cureus deems exceptional and appropriate for social media can be "boosted" to reach a wider online audience via social media in just a few weeks. We encourage our authors to submit their best possible work to qualify for this exclusive program.
INCREASE YOUR ARTICLE'S METRICS
The Social Boost program has proven to significantly increaes article reads and PDF downloads all over the world. Authors benefit from increasing their reads and PDF downloads for a number of reasons:
Building reputation as a thought leader and respected clinical researcher
Potentially increasing your article's chances of being cited
Having satisfaction that your findings are being read, discussed, or built upon among the medical science community
Increasing your article's metrics is also a great way to gain points in our Cureus Honors Program
Organic social media promotion
We share your article on our official Cureus channels (Facebook, Instagram, LinkedIn, and Twitter) and other appropriate social channels.
300-400+ more article views (estimated reach)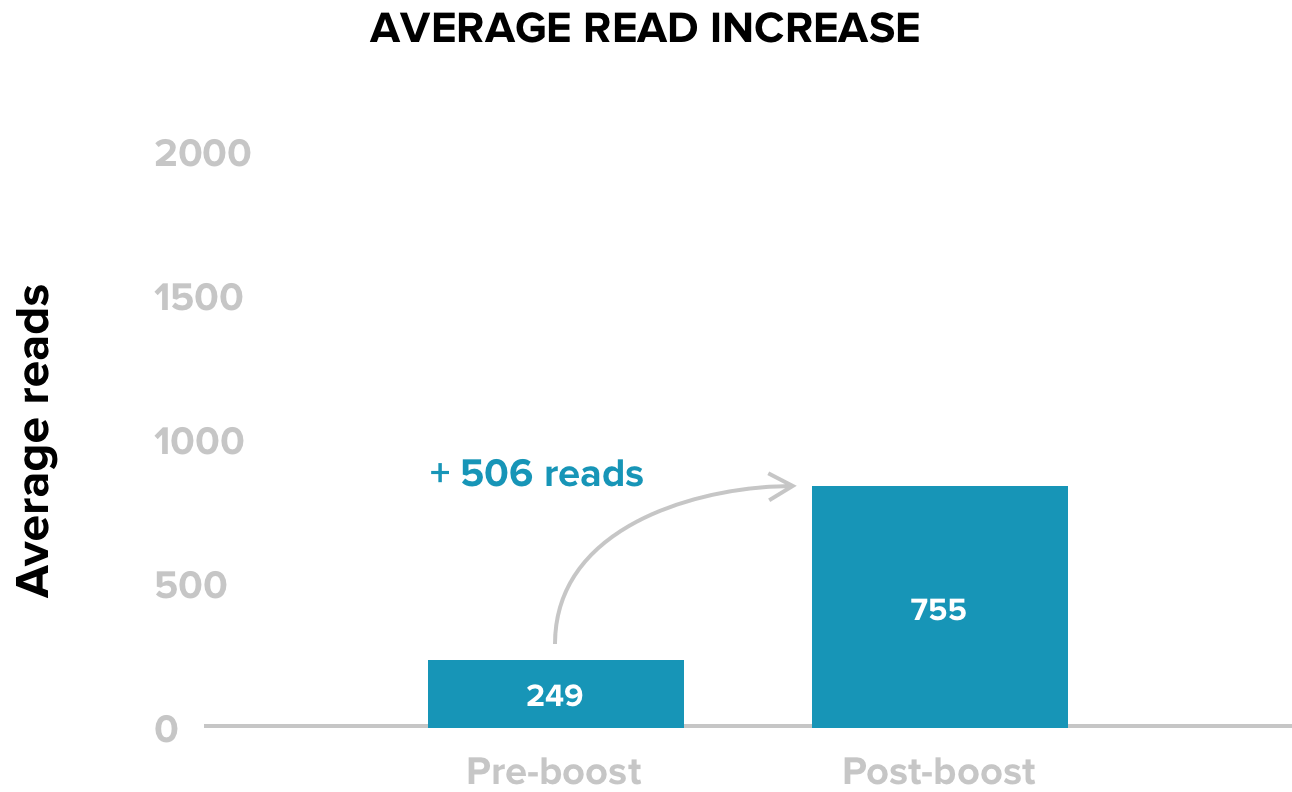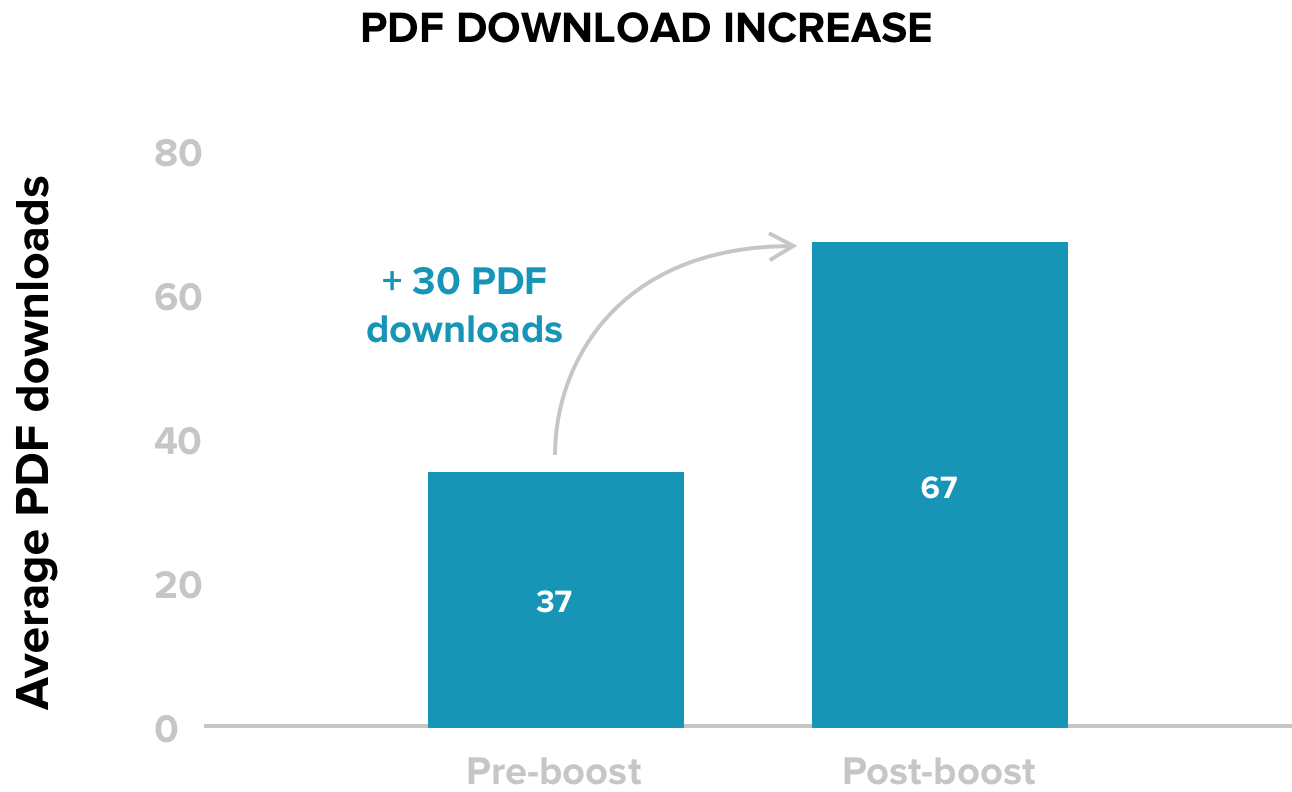 Standard Boost + a targeted social media ad campaign
A social media ad is a paid online marketing campaign in which traffic is driven to your article based on keywords, geo-targeting, and demographics.
400-600+ more article views (estimated reach)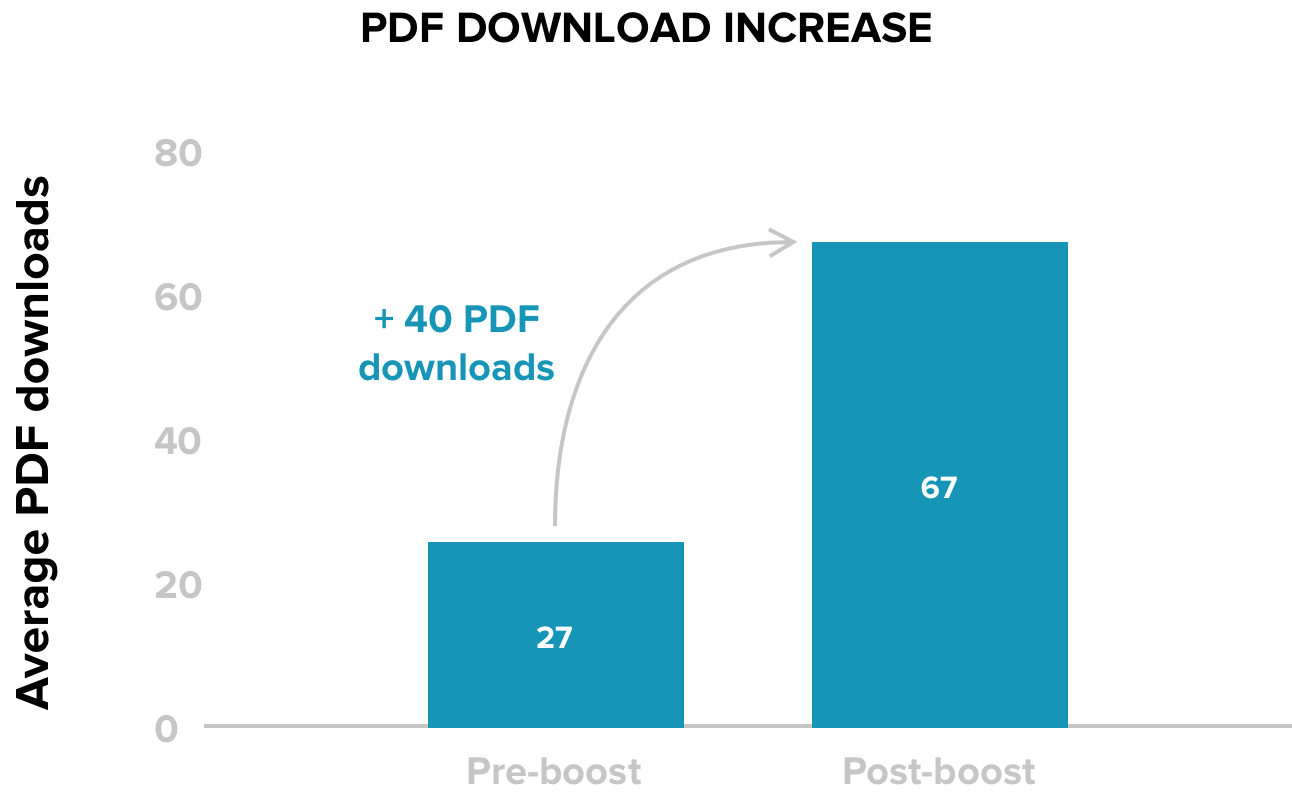 COMMON QUESTIONS
How do I know if my article has qualified?
We will email you if you publish an article that meets our requirements. You can also view your author dashboard to check the status of your published articles. If the "Promote" button appears next to your article, your article has qualified. Click "Promote" to purchase a Social Boost.

How can I tell if Social Boost is working?
Advanced metrics for all published articles are visible to all Cureus readers. Article views, PDF downloads and citation reporting from multiple indexes can be viewed by clicking the Metrics Tab on any published article page. Both Cureus and PMC article reads and PDF downloads are visible as well as article reads over time and by country. Readers and authors can see how many times an article is read, downloaded, and cited, and even which states and countries make up the majority of its audience.
When will I receive the results of my Social Boost campaign?
You will receive an email with your results 4-6 weeks after you purchase your Social Boost.