Cureus June 2021 Newsletter
June 16, 2021 | Newsletter
JOURNAL OF MEDICAL SCIENCE
NEWSLETTER | JUNE 2021
Hi,
Can you believe we're already almost halfway through 2021? This year is flying by and we're publishing more of your articles than ever. We'll never stop working to improve your publishing and reviewing experience with Cureus. Speaking of which, brand new user guides are now available!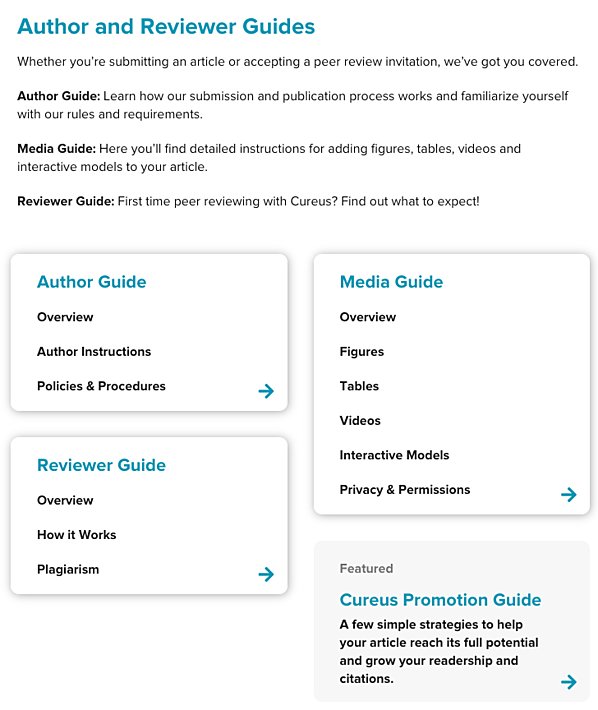 Have you checked out our new author, media and reviewer guides?
Whether you're submitting an article or accepting a peer review invitation, we've got you covered - now featuring easy-to-follow table of contents and a search option!
Author Guide: Learn how our submission and publication process works and familiarize yourself with our rules and requirements.
Media Guide: Here you'll find detailed instructions for adding figures, tables, videos and interactive models to your article.
Reviewer Guide: First time peer reviewing with Cureus? Find out what to expect!
VIEW CUREUS GUIDES
---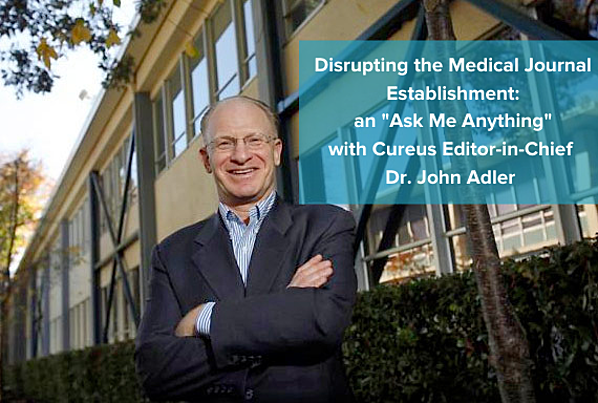 Cureus Founder & Editor-in-Chief John Adler will go live on Facebook for an "Ask Me Anything" on the subject of disrupting the medical journal establishment on June 24th at 8AM PST / 11AM EST. All questions regarding Cureus and Dr. Adler's vision for the future of medical publishing are welcome.
Speaking of Facebook, have you joined our Facebook group yet? Connect with fellow authors and reviewers and share your insights and research!
Interested in bypassing the PMC embargo and getting your article indexed as soon as possible? Purchase our Expedited PMC Indexing service to bypass our one-month indexing embargo. And now you can also purchase a bundle at a discount!
Authors who want to maximize their article's reach and audience can purchase a Premium Plus Social Boost. The additional cost goes directly to purchasing more social media ad placements for your article!
---
Coming soon: new author dashboards!
We're working on a total redesign of your author dashboard - check in on current draft and submission progress, manage published articles and peer review invitations, and much more! Stay tuned for more info next month!
---
Cureus is dedicated to reducing the barriers many physicians and researchers face when writing or accessing medical articles and we couldn't do it without your support. We hope you will continue with us on this journey towards a democratic and equitable medical publishing future.
- The Cureus Team