Cureus April 2021 Newsletter
April 15, 2021 | Newsletter
JOURNAL OF MEDICAL SCIENCE
NEWSLETTER | APRIL 2021
Hi,
Welcome back to the April edition of the Cureus Newsletter. Thank you for your continued support of our mission to eliminate barriers to the generation and dissemination of medical knowledge. Over 55% of accepted articles submitted this year have been published in three weeks or less.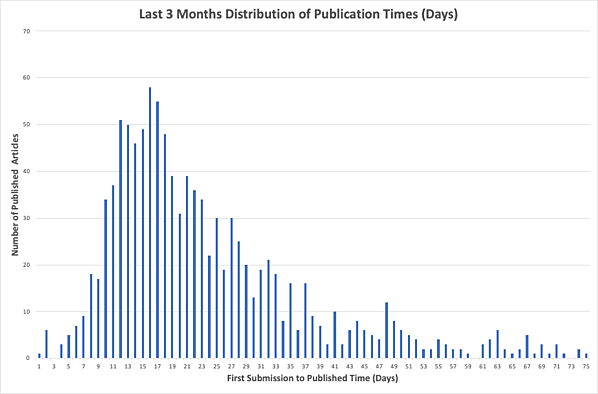 We are proudly delivering on our promise to provide fast and efficient peer-review and publication, but we aren't done yet! We'll continue to fine-tune our processes with the goal of even faster and more efficient publication times!
---
No more reference and author limits for any article types! We've received a lot of requests from authors who wish to add more co-authors or references to their articles so we've removed these limits for authors willing to purchase our Preferred Editing service.
In order to remain eligible for free publication, articles cannot contain more than the following number of authors or references. Exceeding either total will disqualify the article from free publication regardless of how many errors are found during our preliminary review.
Original articles: 10 authors and 30 references
Case reports and technical reports: 5 authors and 20 references
Editorials: 5 authors and 5 references
All review articles require Preferred Editing regardless of the number of authors or references.
---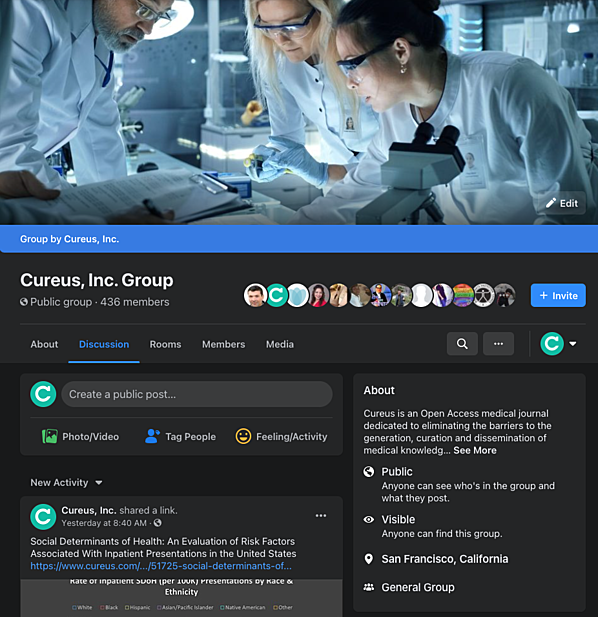 To help our efforts to further freely disperse medical knowledge, Cureus has harnessed the power of social media, to connect with doctors and clinical researchers all over the world. We encourage our authors to interact on our Facebook group - connect with others and share research.
JOIN OUR FACEBOOK GROUP
---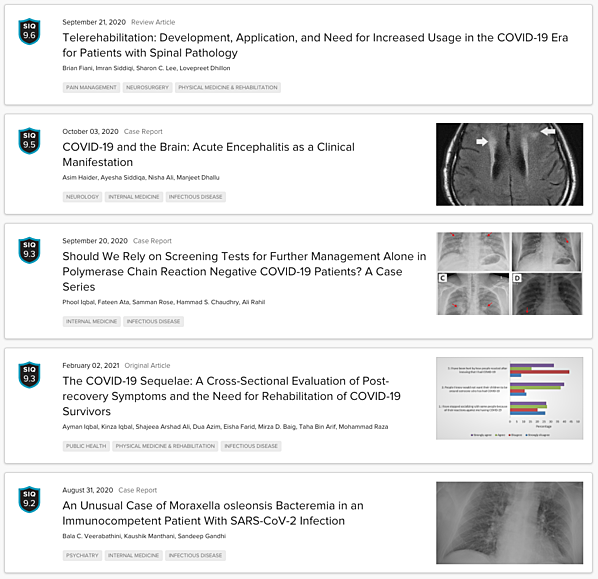 Our growing collection of COVID-19 articles has surpassed 750. You can search by keyword or filter by category to read more about this once-in-generation global health crisis.
BROWSE COVID-19 ARTICLES
---
| | |
| --- | --- |
| | If you're looking for a quick and easy way to invite your friends and colleagues to join Cureus, use our new "Invite Colleague" feature located on your profile dropdown menu. |
---
Cureus is dedicated to reducing the barriers many physicians and researchers face when writing or accessing medical articles and we couldn't do it without your support. We hope you will continue with us on this journey towards a democratic and equitable medical publishing future.
We're still working on the redesign of our author and reviewer guides to make it easier for you to find the information you need. We'll be back with more info next month!
- The Cureus Team