Cureus November 2019 Newsletter
January 23, 2020 | Newsletter
JOURNAL OF MEDICAL SCIENCE
NEWSLETTER | NOVEMBER 2019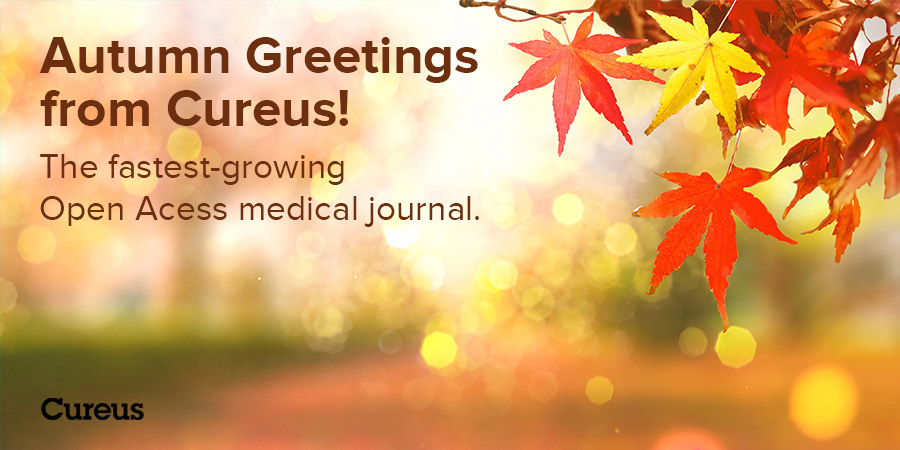 Hi,
We have some exciting new additions to The Cureus Journal of Medical Science this month. Read on for all the details!
Expedited PMC indexing service is back!
After a short break, we are pleased to resume offering our expedited PMC indexing service for those who need to skip our typical six week indexing process. You can purchase expedited indexing on your dashboard for any qualifying published articles.
New neurosurgery channels launched!
Two more neurological surgery channels have joined our growing library with the Japan Radiosurgery Society and University of Miami Neurosurgery both launching within the past few weeks. Take a look and remember to get in touch if you're interested in exploring what an academic channel can do for your department or group.
Cureus author of the month: Antonio Forte
This month we're highlighting the contributions of Dr. Antonio J. Forte (Plastic Surgery, Mayo Clinic Florida). The author of several recent review articles published in Cureus, Dr. Forte has demonstrated how dedicated authors can publish quickly and easily with Cureus.
Coming soon - curated article emails
We will soon be sending out curated emails featuring the best of our recently published articles categorized by specialty. Stay tuned for more updates on this next month!
We'll be back next month with more exciting news and updates from The Cureus Journal of Medicine.
- The Cureus Team