Cureus May 2020 Newsletter
June 16, 2020 | Newsletter
JOURNAL OF MEDICAL SCIENCE
NEWSLETTER | MAY 2020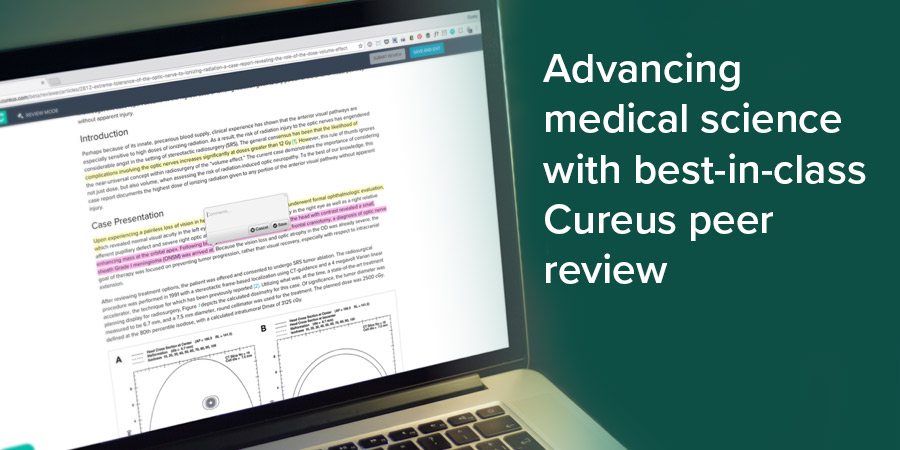 On pace to publish almost 5,000 articles this year alone, Cureus has quickly become the premiere destination for multi-disciplinary Open Access medical publishing.
You can complete and submit your review in much less time than most other journals thanks to our custom-built online peer review system.
Stay informed of the latest developments in your field and provide a valuable scientific contribution to medical literature destined for PubMed Central - volunteer to join our peer review panel and receive up to four invitations per month.
Read, highlight, comment and submit. Review enough articles and you'll qualify for our rewards program. It's that easy with Cureus.