Cureus April 2023 Newsletter
April 14, 2023 | Newsletter
JOURNAL OF MEDICAL SCIENCE
NEWSLETTER | APRIL 2023
Hi,
We recently hosted a call for submissions contest for case reports, but our authors didn't submit alone. They had help from ChatGPT, the cutting-edge language model trained to assist with natural language processing. With the Chat GPT case report contest coming to a close, we'd like to remind everyone of our policies regarding the use of Chat GPT and other large language model (LLM) tools:
No LLM tool will be accepted as a credited author. Why? Attribution of authorship carries with it accountability for the work, and AI tools cannot take such responsibility.
Researchers using LLM tools should document this use in the methods or acknowledgements sections. If an article does not include these sections, the introduction or another appropriate section can be used to document the use of the LLM.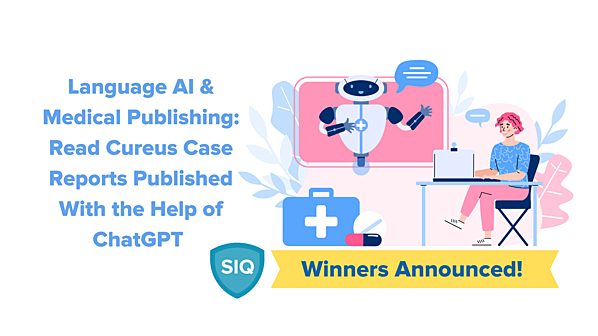 A total of 50 case reports submitted prior to the February 28th deadline have been published, and we have conducted a thorough review of their SIQ ratings to determine the winning article.
With an SIQ score of 9.86, the winning article is...
'Cyberknife Radiosurgery for Synovial Sarcoma Metastasizing to the Spine: Illustrative Case Reports' by Aroosa Zamarud, David J. Park, Ghani Haider, Steven D. Chang and Antonio Meola
This case was authored by members of the Stanford Neurosurgery department and published through their academic channel. Channel article submissions are exempt from Preferred Editing, therefore the authors will be awarded an alternate prize of free expedited PMC indexing for three articles of their choosing.
So who will receive the promised prize of one year of Preferred Editing services (maximum of 3 articles)? This prize will be awarded to the authors of the article that finished the scoring period with the second-highest SIQ (9.63)...
'Giant Meckel's Diverticulum as a Cause of Post-traumatic Hemoperitoneum in a 25-Year-Old Male: An Extremely Rare Phenomenon' by Muhammad Nasir, Ali Gohar, Haseeb Mehmood Qadri, Fahad Qayyum, Rabia Rehman, Hassan Chaudhry and Kashif Iqbal
Thank you to all of the authors who submitted as part of this contest. We have learned quite a bit while reviewing and publishing your articles and we hope you have as well!
P.S. Were you an author of one of these case reports? Check to see if your article qualifies for our article promotion service. Authors who purchase this service see a huge increase in article reads and PDF downloads!
VIEW ALL PUBLISHED CHATGPT ARTICLES
---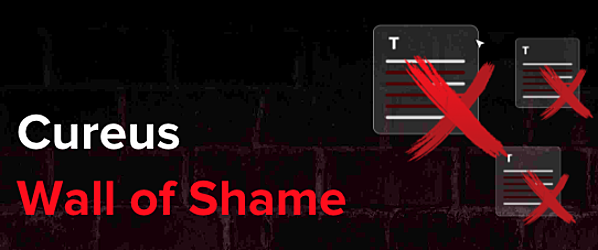 We surveyed the Cureus community in an effort to gauge understanding and support of the Wall of Shame.
Thank you to everyone who completed the survey - we received over 1,700 responses! Support for the Wall of Shame is quite strong - click below to view a brief overview of the survey results.
VIEW SURVEY RESULTS
---

Have you heard about our latest call for submissions? Screwed-up medical systems are a global problem, but successful healthcare models also exist in surprising locations. Quality, cost, equity, innovation, regulation, and more - where does your country fall short in its healthcare systems, and where does it excel?
Eligible submissions from authors of all backgrounds, including healthcare professionals, researchers, and policymakers, will undergo editorial and peer review prior to publication.​​​
Submission deadline: May 12th, 2023
LEARN MORE
---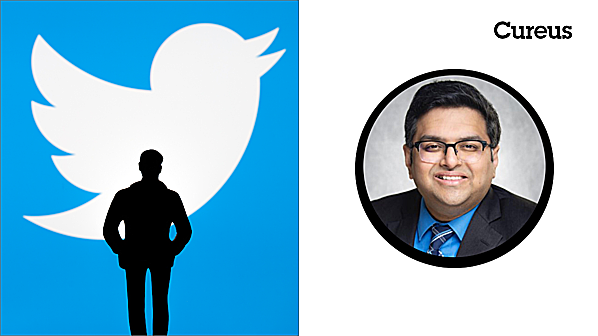 Dr. Prashant Natteru, MBBS, MD (@postdomrhythm) has taken over our neurology and neurosurgery Twitter account (@CureusNeuro) for the last few months.
This has been a fantastic opportunity for our followers to connect with an expert in the field. Dr. Natteru is a board certified neurologist and epileptologist and movement disorders fellow at the University of Iowa. He was the social media director during his residency at the University of Mississippi and epilepsy fellowship at the Cleveland Clinic. This Twitter Takeover will conclude on April, 30th.
FOLLOW @CUREUSNEURO
---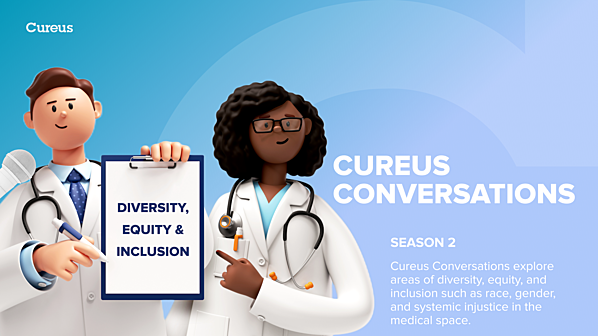 Cureus Conversations are back! This season we are featuring authors and articles that explore topics in diversity, equity, and inclusion. Click below to watch the first installments! Don't forget to subscribe to our YouTube channel!
WATCH CUREUS CONVERSATIONS
---
Cureus is dedicated to eliminating the barriers many physicians and researchers face when writing or accessing medical articles and we couldn't do it without your support. We hope you will continue with us on this journey towards a democratic and equitable medical publishing future.
With gratitude,
The Cureus Team