Cureus July 2022 Newsletter
July 18, 2022 | Newsletter
JOURNAL OF MEDICAL SCIENCE
NEWSLETTER | JULY 2022
Hi,
We've made some major changes to the Cureus peer review process that you should know about. All articles in peer review now require two completed reviews from peer reviewers invited by Cureus. The only exception: articles featuring a Cureus Laureate author will only require that one of the two completed reviews be from a Cureus-invited reviewer.
We've also eliminated the 21 day exemption for articles that have not received a Cureus-invited review. All articles (except those with a Cureus Laureate author) now require two Cureus-invited reviews.
Why did we make these changes? To further bolster the quality and thoroughness of Cureus peer review. Detailed analysis of review times indicate that these changes to our review policy will not have a major effect on article publication times.

Have you commented on an article lately? We've completely overhauled our article comment section to provide commenters and readers with a far better experience. Improvements include a cleaner, more intuitive presentation along with the ability to sort comments by date and load additional comments (for articles with more than 10 comments). We've also introduced Cureus Claps - click the Clap button to show your appreciation for a specific comment. (Think of it as an upvote button.)
---

We are pleased to announce that Cureus is once again accepting editorials related to COVID-19. Please remember that before submitting your editorial, you should email [email protected] to convey the rationale and importance of the proposed article. Editorials will only be approved if submitted by senior clinicians or researchers with an established Cureus publishing history.
---
Was your article deferred with a requirement for third party editing?
You are welcome to use any service as long as the revised article is free of language and formatting errors. Below are a few of the many editing services offering some combination of academic proofreading, editing and formatting.
Was your article deferred during Editor Approval (after peer review)?
Don't forget to check the most recent version of your deferred article for editor comments by clicking the View Comments button on your dashboard and viewing the most recent version (Editor Approval).
---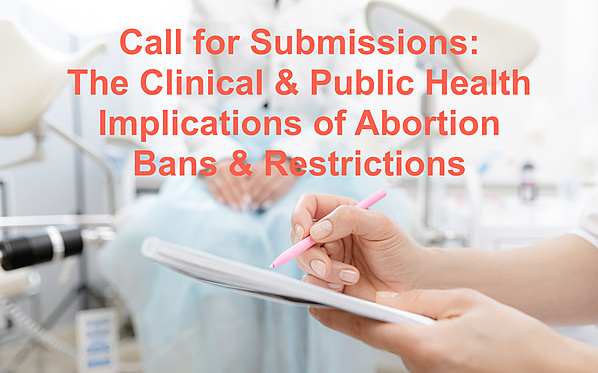 The Supreme Court's decision to overturn Roe v. Wade has major national public health repercussions. While abortion has long been a hot topic in the political arena, we believe it should be viewed through a clinical and public health lens, not via one's political ideology.
Cureus is calling for submissions that relate to or address the clinical and public health implications of abortion bans and restrictions. We hope this initiative will help raise awareness and prompt discussion about abortion, reproductive rights and maternal mortality.
While the United Stated Supreme Court decision to overturn Roe v. Wade prompted this call for articles, we understand that abortion access and reproductive rights are a global topic affecting people all over the world.
Editors will consider original articles, review articles, editorials, case reports, and "autobiographical case reports." Please add the keyword "abortion" to your submission to be included in the email campaign and newsroom page. The deadline for submissions is October 31st, 2022.
---
And don't forget that we are still looking for submissions related to mental health awareness! Millions of people all over the world face the reality of living with a mental illness, and Cureus is calling for submissions that relate to or address mental health concerns. We hope this initiative will help raise awareness and prompt discussion about mental health. The deadline for submissions is July 31st, 2022.
LEARN MORE
---
Our growing community of authors, reviewers and readers speaks volumes to the need for efficient Open Access publishing. Cureus is built and sustained by a diverse group of healthcare professionals who recognize the value of an inclusive approach to academic publishing. Thank you for joining us on our journey as we realize our goal of eliminating barriers to the generation and dissemination of medical knowledge.
With gratitude,
The Cureus Team