Cureus November 2021 Newsletter
November 27, 2023 | Newsletter
JOURNAL OF MEDICAL SCIENCE
NEWSLETTER | NOVEMBER 2021
Hi,
Did you know that we're building a library of content on our new YouTube channel? Subscribe now and discover instructional surgical procedures and technique, immersive anatomy videos via 360 degree VR stereoscopic renderings, video abstract summaries, and more!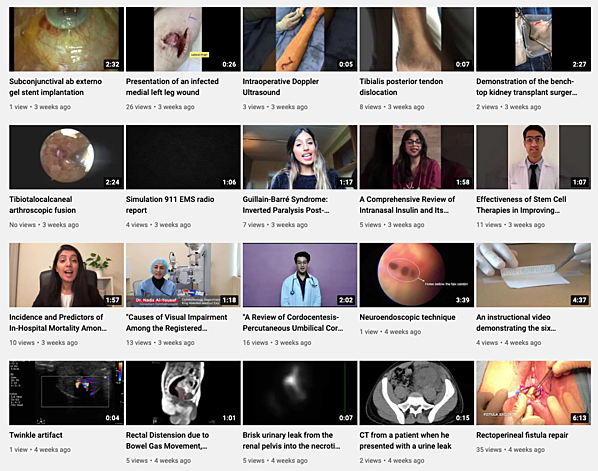 Speaking of video abstract summaries, don't forget to submit a short video abstract summary of your next published article. These descriptive videos help foster conversation and drive readers to your research. You can find examples of video abstract summaries here and here.
To learn more about how to submit your own video abstract, email us at [email protected]. We hope you'll join our social groups on Facebook and LinkedIn, and don't forget to tag #Cureus when tweeting your research so we can retweet your work.
---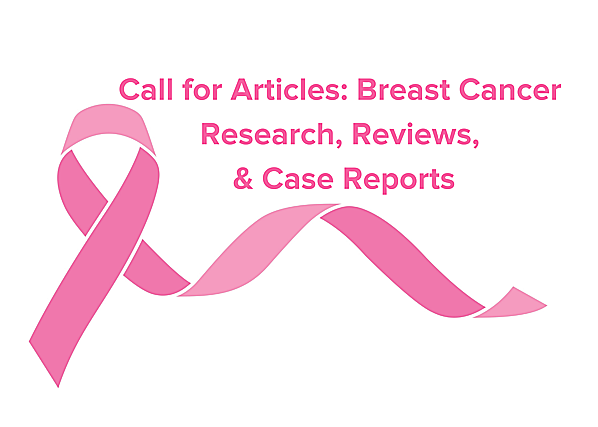 The deadline to submit your breast cancer-related articles is January 31st. Cureus calls for article submissions regarding breast cancer research and treatment. Surgeons, radiation oncologists, oncologists, endocrinologists, epidemiologists, immunologists, and many more specialists can present pertinent investigations, interesting case reports, and discuss critical questions for breast cancer topics which fall into many disciplines.
Please add "Breast Cancer" as a keyword in your submission to qualify. For the opportunity to be featured on a devoted breast cancer research page, editors will consider original articles, case reports, review articles, and technical reports across a broad area of research in a multitude of specialties related to breast cancer including: 
Epidemiology and Public Health
Family Medicine
Genetics
Internal Medicine
Obstetrics & Gynecology
Oncology
Pain Management
Palliative Care
Pathology
Plastic Surgery
Psychology
Radiation Oncology
Radiology
Surgery
---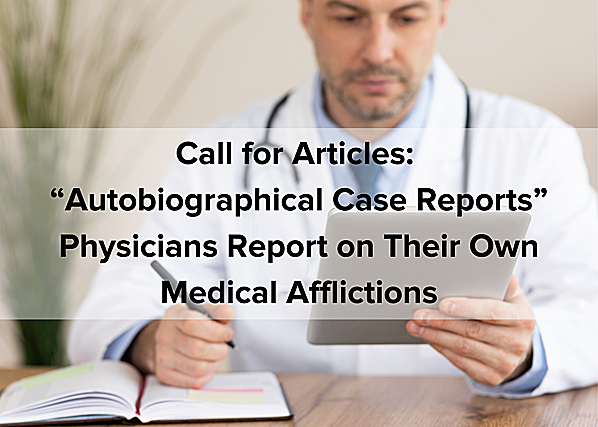 Last call for autobiographical case reports!
Physicians bring a unique perspective to the understanding of any disease and are often poised to provide lifelong outcomes for chronic diseases and/or their treatments. Many doctors are sitting on a treasure trove of medical knowledge learned firsthand through life experience - insights that never get reported in big clinical studies. Countless potential patients and their physicians can benefit from your wisdom. It's time to tell your story in a Cureus case report!
We understand you may not have images related to your case, but we strongly encourage you to include any images you do have. Take a look at this currently published example and submit your case report (all specialties accepted) for the opportunity to be featured on a devoted Autobiographical Case Report page!
Please add "Autobiographical Case Report" as a keyword in your submission. The deadline to submit your autobiographical case report is November 30th.
---
As always, we are dedicated to reducing the barriers many physicians and researchers face when writing or accessing medical articles and we couldn't do it without your support. We hope you will continue with us on this journey towards a democratic and equitable medical publishing future.
- The Cureus Team