Cureus is now part of Springer Nature!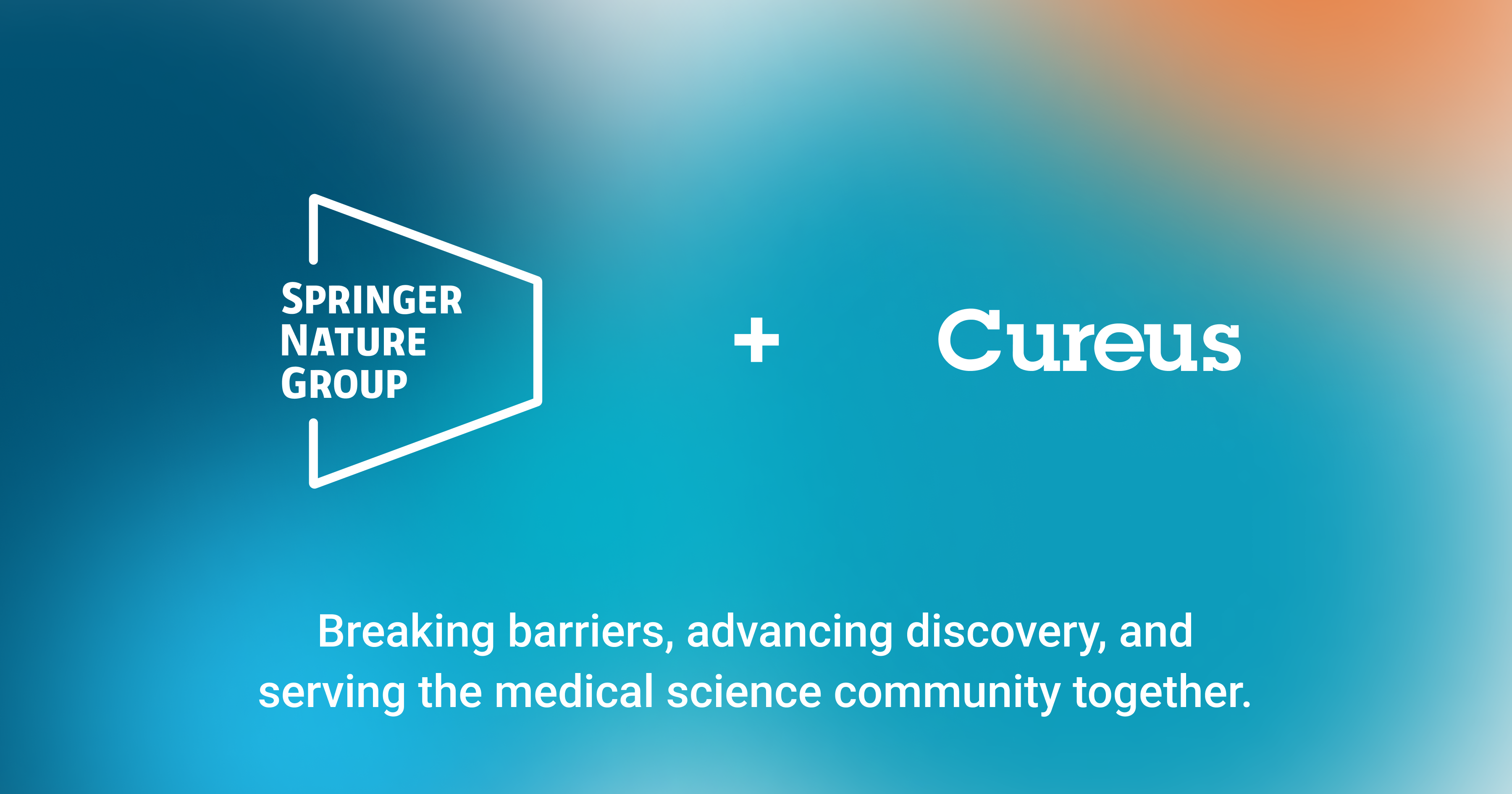 We are delighted to share with you that Cureus is now part of Springer Nature! Springer Nature is a German-British academic publishing company considered to be a leader in global research, educational, and professional publishing. As of December, 2021, Springer Nature had published 16% of all Open Access primary research, which is 29% more than any other publisher.
Cureus will continue to eliminate barriers to the generation and dissemination of medical knowledge, only now as part of Springer Nature. Our mission and editorial policies will remain the same - providing access for all authors to publish credible science. Springer Nature's backing and trust will enable Cureus and our community of readers, authors and peer reviewers to grow even more quickly. We are thrilled to join with Springer Nature in paving the way towards an open science future.
"We are super excited by our new relationship with Springer Nature. With their support, Cureus can accelerate the growth of our network of users, thereby enabling us to more readily democratize medical science. Our new relationship will further strengthen our efforts to be the fastest, lowest cost, oftentimes free, Open Access medical journal in the world, and also one with the broadest reach.​​​​​ What once seemed elusive due to our outsider status is now within reach: indexing in MEDLINE, receiving an Impact Factor - everything is now on the table!"

- John R. Adler, MD, Cureus Founder, President and Co-Editor-in-Chief
Joining Springer Nature is a true testament to the impact made by Cureus and our community of authors, peer reviewers and readers! We pledge to keep pushing the boundaries of the medical publishing establishment in pursuit of fast, efficient and affordable publication while providing an experience uniquely tailored to each reader and peer reviewer. Thank you for your support!