Cohesive Mitigation School Strategies as Protective Factors Against the Increase of COVID-19 Cases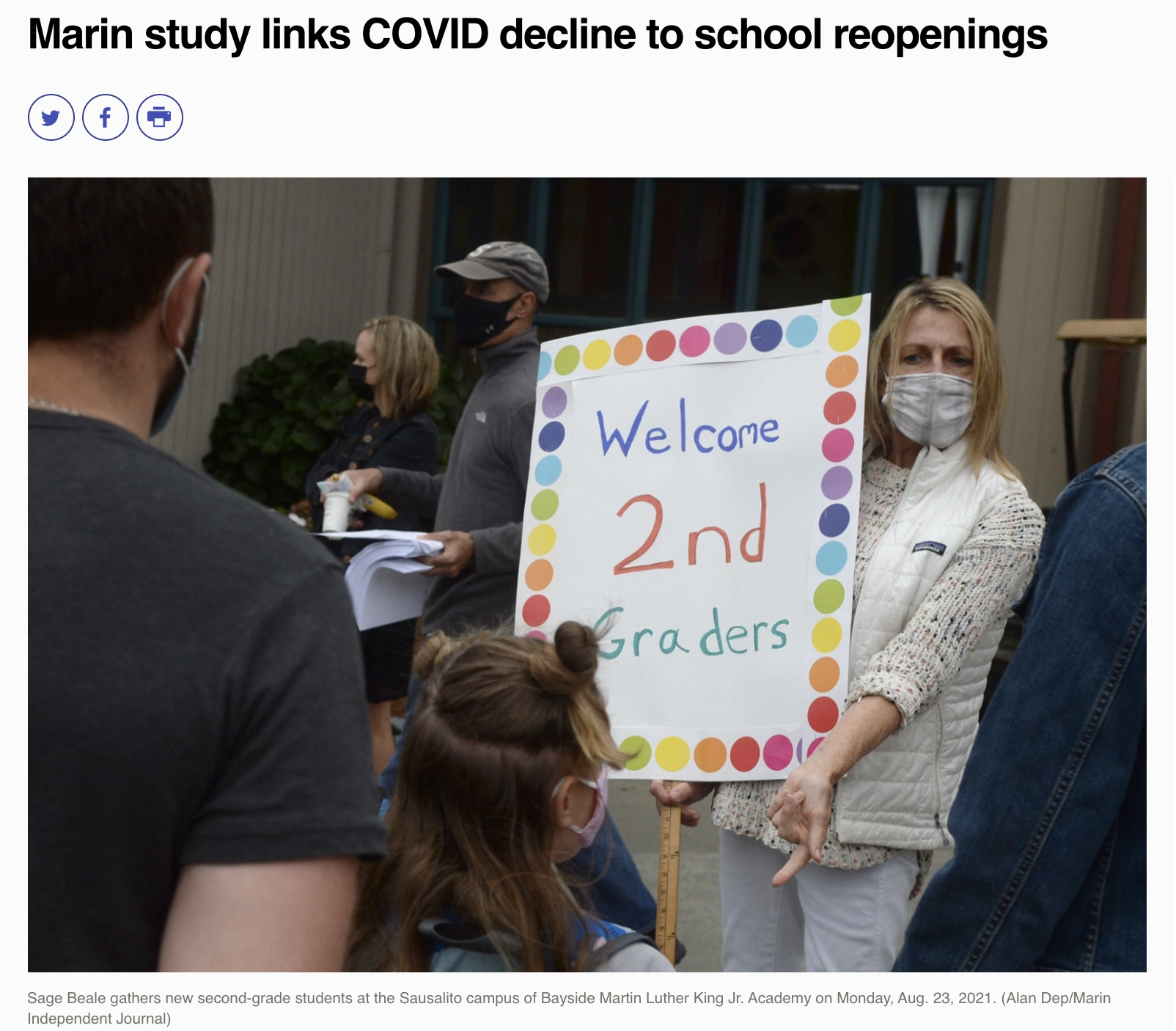 The Marin Independent Journal picked up an article published in Cureus about cohesive mitigation school strategies as protective factors against the increase of COVID-19 cases. 
By KERI BRENNER | [email protected] | Marin Independent Journal
PUBLISHED: December 6, 2021 at 4:17 p.m.
COVID-19 infections declined in Marin as schools in the county reopened for in-person learning last year, according to a new study.
The study, published last month in the peer-reviewed national medical journal Cureus, tracked attendance at 77 transitional kindergarten through eighth-grade Marin schools from Sept. 8, 2020, to Jan. 21.
Researchers found a correlation between having more students in class in person and lower COVID-19 rates in the community. That was in contrast to school breaks — such as Halloween and holiday time off in December — when cases spiked, said study co-author Dr. Michaela George, an epidemiologist and assistant professor at Dominican University of California in San Rafael.
"It shows that when schools follow the advice of their local public health officials and there is a good collaboration with local educators, kids can stay safe in the classroom," George said...
Read the full article from the Marin Independent Journal here.