Cureus February 2022 Newsletter
November 27, 2023 | Newsletter
JOURNAL OF MEDICAL SCIENCE
NEWSLETTER | FEBRUARY 2022
Hi,
We're back with our monthly update. We're currently working on a brand new homepage design that will provide more opportunities to highlight your work and engage with popular articles. In the meantime, here's the latest news in our world...

Did you know you can receive an official letter of acceptance for every article you publish in Cureus? Just click 'Receive official publication letter' in the article dropdown menu on your dashboard! One other quick update - we are once again accepting review articles related to the COVID-19 pandemic. Review article submissions on this topic should avoid reviewing information known since the beginning of the pandemic. 
---

Requirements:
8 or more first/last authorships in PubMed-indexed journals
Specializing in one or more of the following:

Infectious disease
Epidemiology
Emergency medicine
Pediatrics
Endocrinology
OB/GYN
Rheumatology
Immunology
Urology
Ophthalmology
Plastic surgery
Benefits:
Firsthand experience working within a PubMed-indexed medical journal
An official letter confirming your engagement as a Cureus Associate Editor
Additional opportunities to qualify for free publication when submitting your own articles to Cureus
If you specialize in one of the above fields and have an extensive academic publishing history, please email us at [email protected] with your CV and the subject line 'Associate Editor'. We look forward to hearing from you!
---
New academic channel: Society for Healthcare & Research Development
The Society for Health Care & Research Development (SHCRD) was established on January 21, 2016 and is headquartered in Uttar Pradesh, India. Focusing on health, education, social welfare, and research & development, the SHCRD coordinates and manages camps focusing on health check-up, immunization, and health awareness.
Is your organization interested in a Cureus channel?
Your channel homepage serves as a branded gateway to your organization's Cureus content. Your hand-picked editors manage all content from submission to publication. With a customizable and easy-to-update design, your channel will reflect your brand while helping to attract physician referrals and promote the clinical and academic research performed by your members, faculty, residents or students.
Click below to learn more about how a Cureus academic channel can benefit your organization!
LEARN MORE ABOUT CHANNELS
---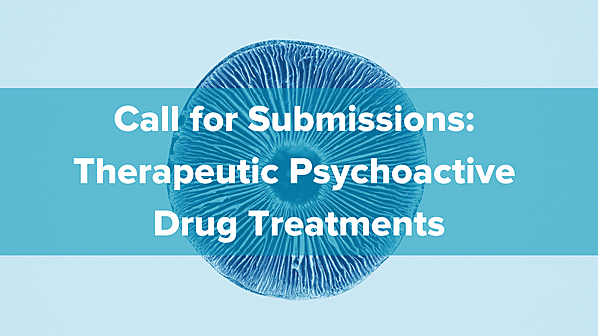 Cureus is calling for submissions related to psychoactive therapeutic drug treatments. Relevant original articles, case reports, review articles, and technical reports will be featured on a devoted Therapeutic Psychoactive Drug Treatments page and in an email campaign. Examples of psychoactive drugs include (but are not limited to) psilocybin, MDMA, LSD, DMT, and cannabinoids.
Once thought to be a dangerous and taboo part of counterculture, psychoactive drugs are gaining mainstream acceptance in the medical community. Several states and cities in the United States and countries around the world are beginning to legalize or decriminalize psilocybin and other psychoactive drugs for therapeutic or medicinal purposes [1].
Add the keyword "Psychoactive Drug" to your submission to be included in the email campaign and newsroom page. The deadline for submissions is April 30th, 2022.
---
With over 900 articles published in January, we are on pace for yet another record year and as always we end our monthly newsletter with a sincere thank you to all of the Cureus authors, peer reviewers and readers out there. Thank you for your support!
With gratitude,
The Cureus Team